About Us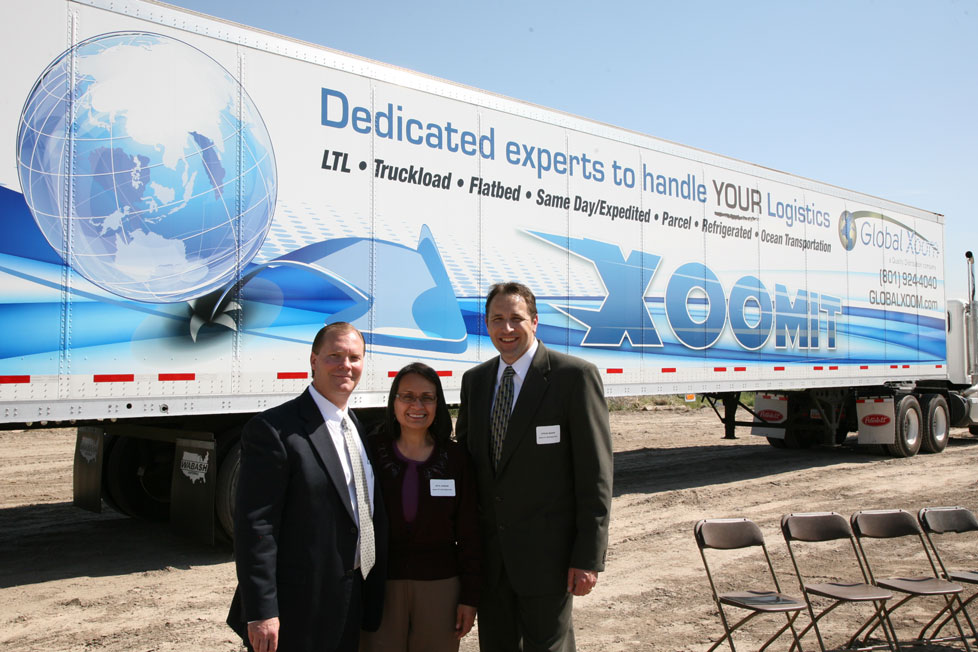 Global Xoom, Inc is a Supply Chain Solutions company headquartered in Salt Lake City, Utah specializing in a multiple services including LTL, FTL, Expedited, Worldwide Logistics and Warehousing. Our services support the supply chain of multiple customers throughout the United States, North America and several customers throughout the world.
Our foundation started with our parent company Quality Distribution also located in Salt Lake City, Utah. Quality Distribution opened in 1995 specializing in Warehousing, Distribution and transportation. Quality Distribution has over 400,000 square feet of warehousing space servicing customers throughout the World.
As companies around the globe continue to look for efficient supply chain solutions, we have designed our company to exceed expectations by providing a competitive solution through advanced technology, provider relationships, advanced knowledge among the supply chain and overall the type of quality customer expect when outsourcing supply chain solutions.
At Global Xoom, our goal is to be an extension of each business partner we work with, we specialized in developing new solutions to support business growth at a competitive and value driven approach.
In addition to our core transportation services, Global Xoom can provide supply chain management options including:
Planning and optimizing
Identification of the best available rate
Selection of transportation carrier and mode (parcel, less-than-truckload, truckload, rail, overnight air, next-day air, air freight)
Management of air and ocean transport
Real time tracking and reports
Service quality control
Vehicle Load and Route optimization
Cost control, KPI (Key Performance Indicators) reporting and statistics
Now with the click of a button, you can put Global Xoom's optimization power to work for you. Global Xoom's tools will define the most efficient transport options according to the needs of the supply chain.